Juliet Prowse
Connie Stevens
Joel Grey
Ruth Buzzi
Rita Moreno
Jim Nabors
Florence Henderson
Paul Williams
Charles Aznavour
Harvey Korman
Lena Horne
Peter Ustinov
Bruce Forsyth
Sandy Duncan
Candace Bergan
Avery Schreiber
Ben Vereen
Vincent Price
Phyllis Diller
Valerie Harper
Twiggy
Ethel Merman
Kaye Ballard
Mummenschanz
Kris Kristofferson & Rita Coolidge
Leo Sayer
Roy Clark
Gilda Radner
Pearl Bailey
Jean Stapleton
Alice Cooper
Loretta Lynn
Liberace
Marisa Berenson
Raquel Welch
James Coco
Helen Reddy
Harry Belafonte
Lesley Ann Warren
Danny Kaye
Spike Milligan
Leslie Uggams with Big Bird
Elke Sommer
Sylvester Stallone
Roger Miller
Roy Rogers & Dale Evans
Lynn Redgrave
Cheryl Ladd
MUPPET SHOW COMPILATIONS:
Compilations include new footage of muppets as they introduce highlights from their series.
JIM HENSON'S MUPPET VIDEO:
The Muppet Revue (Volume I)
The Kermit and Piggy Story (Volume II)
Children's Songs and Stories With the Muppets (Volume III)
Rock Music With the Muppets (Volume IV)
Muppet Treasures (Volume V)
Gonzo Presents Muppet Weird Stuff (Volume VI)
Country Music With the Muppets (Volume VII)
Muppet Moments (Volume VIII)
Rowlf's Rhapsodies With The Muppets (Volume IX)
Fozzie's Muppet Scrapbook (Volume X)
JIM HENSON VIDEO:
TIME-LIFE VIDEO'S
THE BEST OF THE MUPPET SHOW:
The complete set of Time-Life videos that include a Brian Henson introduction before each episode:
Volume 1:
Elton John

Julie Andrews

Gene Kelly
Volume 2:
The Stars of Star Wars
Paul Simon
Raquel Welch
Volume 3:
Harry Belafonte
Linda Ronstadt
John Denver
Volume 4:
Peter Sellers
John Cleese
Dudley Moore
Volume 5:
Alice Cooper
Vincent Price
Marty Feldman
Volume 6:
Steve Martin
Carol Burnett
Gilda Radner
Volume 7:
George Burns
Dom DeLuise
Bob Hope
Volume 8:
Diana Ross
Brooke Shields
Rudolf Nureyev
THE JIM HENSON HOUR:
Complete series. Broken up into 5 hour long episodes, 8 half hours of "Muppet Television" (recorded off BBC), and 13 half hour Storytellers. Also included is the pilot episode "Innertube" and the NBC pitch.
HOUR LONG EPISODES:
MUPPET TELEVISION (HALF-HOUR EPISODES):
Science Fiction
Health and Firness
Monster Telethon
Aquatic Life
Musicians
Food
The Ratings Game
Garbage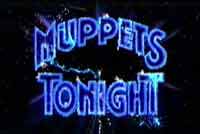 DISC 1:
Michelle Pfeiffer
Billy Crystal
Sandra Bullock
John Goodman
Cindy Crawford
Whoopi Goldberg
DISC 2:
Pierce Brosnan
Martin Short
Tony Bennett
Jason Alexander
Heather Locklear
Garth Brooks
Paula Abdul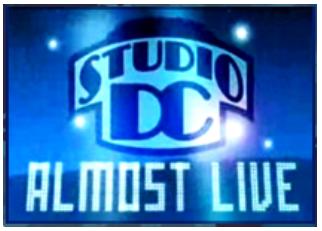 FRAGGLE ROCK
THE COMPLETE SERIES
INDIVIDUAL COLLECTIONS:
Fraggle Rock: Where It All Began

Fraggle Rock: Doin Things That Dozer's Do

Fraggle Rock: Live By the rule of the Rock

Fraggle Rock: Down in Fraggle Rock

Fraggle Rock: Dance Your Cares Away
FRAGGLE ROCK:
ANIMATED SERIES
The Complete Series
MUPPET BABIES
Seasons 1 - 3
MUPPET SPECIALS:
Specials With Commercials Were Recorded From Network Airings Between The Years Of 1978-1990
THE TONIGHT SHOW
STARRING JOHNNY CARSON:
GUEST HOSTED BY KERMIT THE FROG
GUESTS INCLUDE:
VINCENT PRICE
BERNADETTE PETERRS
LEO SAYER
1979 EPISODE WITH ORIGINAL COMERCIALS
Best Ever Muppet Moments (BBC Special)
Cartoon All-Stars To The Rescue (Animated special/PSA featuring a host of characters from a variety of animated series. Muppet Babies Kermit, Piggy, and Gonzo make appearances.)
The Christmas Toy (Original Unedited Broadcast Version and Edited Retail Version)
The Cosby Show: "Cliff's Nightmare" (Starring the 'B' players from "Muppet Television", it's almost an unofficial episode.)
Emmet Otter's Jugband Christmas (Original Unedited Broadcast Version and Edited Retail Version)
The Fantastic Miss Piggy Show (Commercials)
The Frog Prince
The Great Santa Claus Switch
Henson's Place: The Man Behind the Muppets
Here Come The Puppets!

(Kermit & Jim Henson host the 13th International Puppet Festival, 1980)

Hey Cinderella
I Love the Muppets! (BBC Special)
Jim Henson Memorial Service (1990)
John Denver: A Christmas Together (Version With Commercials and Version Without)

John Denver: Rocky Mountain Holiday

Mr. Willowby's Christmas Tree

A Muppet Christmas: Letter's To Santa (2008 Special With Commercials)

Muppet Classic Theater (A video collection of the Muppets taking turns at telling spoofs of classic fairy tales.)

Stories Include:

Three Little Pigs

Rumplestiltskin

The Elves & The Shoemaker

King Midas

The Boy Who Cried Wolf

The Emperor's New Clothes

A Muppet Family Christmas (Original Unedited ABC Broadcast Version from 1987 with commercials and Edited Retail Version)

The Muppet Musicians of Bremen

The Muppets: A Celebration of 30 Years

The Muppets at Walt Disney World

The Muppets Celebrate Jim Henson

(Versions With or Without Commercials)

The Muppets Go Hollywood

(Commercials)

The Muppets go to the Movies

The Muppets on Puppets (Documentary)

Muppets Sing Alongs: It's Not Easy Being Green

Muppets Magic: From the Ed Sullivan Show

Nightline: Tribute to Jim Henson and Sammy Davis Jr. (From 1990)

Of Muppets and Men (1981 Documentary)

PBS' Great Performances - The World of Jim Henson (1995 Documentary)

Scrubs: "My ABC's" ("Seseme Street" episode W/O/C)

Tales of the Bunny Picnic

Time & Again: Jim Henson (MSNBC Documentary)

The World of the Dark Crystal (Documentary)
JIM HENSON'S
SECRET LIFE OF TOYS:
1994 Series based on the 1986 special -
The Christmas Toy.
CRAZY FOR ME:
Bunnochio
All Washed Up
I Spy
Baby Balthazar
TOYS WILL BE TOYS:
Mr. & Mrs. Rugby
Down With Dinkybeard
Disappearing Ditz
Follow The Leader
ADDITIONAL EPISODES:
LAND OF GORCH SKETCHES
FROM SATURDAY NIGHT LIVE:
Complete Series
Ploobis & Scred Visit the Mighty Favog (10/11/75)
Brink of Default (10/18/75)
Crater Head (10/25/75)
No More Gligs (11/8/75)
Ploobis Has a Migraine (11/15/75)
I Got You, Babe (with Lily Tomlin) (11/22/75)
Ploobis & Scred Get Drunk (12/13/75)
Ploobis' Christmas Party (with Candice Bergen) (12/20/75)
Scred & Peuta's Affair (1/10/76)
Scred's Sex Device (1/17/76)
Buzzkill (with Gilda Radner) (1/24/76)
Homeless (3/13/76)

Ploobis & Scred ask Anthony Perkins for help
Scred offers to "stretch comedically" to stay on SNL
Ploobis & Scred run out of time to perform at end

Don't Look Down (with Raquel Welch) (4/24/76)
Life Goes On (with Chevy Chase) (5/8/76)
The Muppet Morgue (with Lily Tomlin) (9/18/76)
STATLER AND WALDORF:
FROM THE BALCONY
COMPLETE SERIES
MUPPET MEETING FILMS:
Complete Series
Muppet Meeting Films are a series of short films produced for public screening during business meetings and training sessions. The films are two to three minutes long, and provide some comic relief in a long, dull meeting. The early films in the series, produced in 1975, featured puppets that would soon become stars on "The Muppet Show" -- Kermit, Sam the Eagle, Janice, Gonzo, and Waldorf. In 1979, Jim Henson and Frank Oz created a new comedy team for the films -- Leo, a master speechmaker and wordsmith, and Grump, a cynical crank.

DISC 1:
IBM Meeting Films

Rowlf the Salesman
Explosion
Kermit's Stepping Stones to Success
The Snow Job
Coffee Break Machine

Muppet Meeting Films

Teaser
Teamwork in Action Benefits
Blinded by Research
Break'n the Rules
Computer!
Executive's Island
Explosion
The 5 Basic Rules of Selling
Great Moments in Business History
Great Salespeople in History
Grump Critic
How to End a Meeting
How to Sell
The Muppet Introduction
Introduction with a Slight Snare
Just a Few Announcements
Leo and the Monster
MUPPET MOVIES:
Muppet Movie, The (Versions without commercials and with commercials from a 1980 CBS Airing. Also includes "Pepe's Profiles: Kermit: A Frog's Life".)

Great Muppet Caper, The (Includes "Pepe's Profiles: The Diva Who Would Not Be Denied")

Muppets Take Manhattan, The (Includes Jim Henson interview on making of the film, featurette "A Company of Players", and Muppetisms)

Muppet Christmas Carol, The (Includes Director's Commentary, "Pepe's Profiles: "The Great Gonzo: A portrait of the artist as a young weirdo", and other bonus features.)

Muppet Treasure Island

Muppets From Space

It's A Very Merry Muppet Christmas Movie (2002 Made-For-TV Movie. Versions With Commercials and Without.)

Dark Crystal, The (Feature Film - Includes Deleted/Extra Scenes, Original Language Scenes, and Trailers)

Labyrinth (Feature Film)