I trade in either DVD or VHS.
If you are looking for something in particular, feel free to ask.
Also, let me know if you have items to sell or trade.

I'll be updating this site frequently as I add to my collection,
so check back often!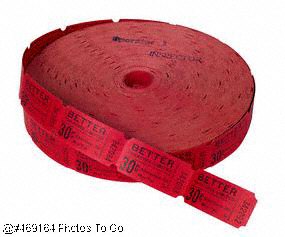 MOVIES
INCLUDING RARE AND/OR OUT-OF PRINT MOVIES!!!
A:
A Boy Named Charlie Brown
Accepted
Adam
Adam: His Song Continues
Aladdin (Disney)
Aladdin: The Return of Jafar
Aladdin and the King of Theives
Alice in Wonderland (Disney Animated Movie)
Alice in Wonderland & Alice Through the Looking Glass (1985 Live-Action Made-For-TV NBC Mini-Series)
Amazing Grace and Chuck
Andy Hardy's Double Life
Animatrix, The
Antarctica (1984 Ken Takaura)
Aristocats, The
Asterix & Cleopatra (Animated Movie, Disney Release/Dub)
At Play in Fields of the Lord
B:
Babe, The
Back Street (1961 Susan Hayward)
Bad Attitudes (1991 Made-For-TV Movie)
Bad Santa
Baltimore Bullet, The
Bambi
Bambi II
Batman (1980 Live-Action Film)
Batman Returns
Batman Forever
Batman and Robin
Batman Begins
Batman: The Dark Knight
Batman Beyond: Return of the Joker (Animated Movie, Edited and Unedited Versions)
Batman: Mask of the Phantasm (Animated Movie)
Batman: Subzero (Animated Movie)
Batman: Mystery of the Batwoman (Animated Movie)
Batman Vs. Dracula (Animated Movie)
Batman: Gotham Knight (Animated Movie)
Bears And I, The
Beastmaster 2: Through the Portal of Time
Beauty and the Beast: The Enchanted Christmas
Benchwarmers, The
Best Defense
Beyond the Sea
Bicentennial Man
Big Shots
Black Cat, White Cat
Blades of Glory
Blue Dahlia
Blue Yonder, The (AKA The Time Flyer)
Bobby
Bon Voyage, Charlie Brown (And Don't Come Back!)
BOЯAT
Bourne Identity, The (1988 Richard Chamberlain TV Mini-Series)
Bourne Identity, The
Bourne Supremacy, The
Bourne Ultimatum, The
Brady Bunch in the White House, The
Brink!
Brontosaurus (Live-Action Movie)
Buccaneer, The (1958)
Bugs Bunny/Road Runner Movie, The
Bugs Life, A
C:
Capote
Captain America (1979 Live-Action TV Movie)
Captain America II: Death Too Soon (1979 Live-Action TV Movie)
Captain America (1990 Live-Action Movie)
Cars
Casino Royale (1967)
Casino Royale (2006)
Castaways on Giligan's Island, The (Made-For-TV Movie)
Cat From Outer Space
Catwoman
Chicago
CHiPs '99
Cinderella Man
Cinderella
Cinderella III: A Twist Through Time
Class Act
Clerks II
Cloak & Dagger
Closer
Codename: The Cleaner
Collateral
Come Back to the 5 & Dime Jimmy Dean, Jimmy Dean
Coming Out Of The Ice
Condorman
Core, The
Corrupter, The
Corvetter Summer
Count of Monte Cristo, The (1934)
Coward of the County (Kenny Rogers)
Crank
Crazy People
Cry in the Wild, A
Crounching Tiger, Hidden Dragon
Curious Case of Benjamin Button, The
D:
Daddy Day Care
Daffy Duck's Movie: Fantastic Island
Daffy Duck's Quackbusters
Daredevil
Dark Crystal, The
Da Vinci Code, The
Day After Tomorrow, The
Déjà Vu
De-Lovely
Departed, The
Die Hard
Die Hard II: Die Harder
(Die Hard III) Die Hard With a Vengeance
(Die Hard IV) Live Free Or Die Hard
Diff'rent Strokes: The Unauthorized Story (Made-For-TV-Movie)
Dirt Bike Kid, The
District 9
Dollmaker, The
Don't Tell Her It's Me (Original Version of "The Boyfriend School")
Dr. Jeckyll and Ms. Hyde
Doctor Strange (Animated Movie)
Dr. Syn Alias the Scarecrow
Dodgeball: A True Underdog Story
Domino
Donnie Darko
Ducktales The Movie: Treasure of the Lost Lamp
E:
Elektra
Elf
Elfego Baca: The Nine Lives of Elfego Baca
Elfego Baca: Six Gun Law
Epic Movie
Equilibrium
Eragon
Eternal Sunshine of the Spotless Mind
The Ewok Adventure: Caravan of Courage (1984 Made-For-TV-Movie Version With Commercials and Without)
The Ewok Adventure: The Battle For Endor
Ex, The
Exposure
F:
40-Year-Old Virgin, The
Fantasia
Fantasia 2000
Fantastic Four (1994 Roger Corman Live-Action Film)
Fantastic Four (2005 Live-Action Movie)
Fantastic Four: Rise of the Silver Surfer
The Fantastic World of D.C. Collins (1984 Made-For-TV Movie With Commercials)
Farmer's Daughter, The
Fatso
Feds
Fever Pitch
Finding Nemo
Fish That Saved Pittsburgh, The
Flash (Disney's)
Flash of Genius
Flight of the Dragons, The (Animated Movie - Warner Bros. Classic Tales)
Forbidden Hollywood Collection, Volume 2

The Divorcee
A Free Soul
Night Nurse
Three on a Match
Female

Forbidden Hollywood Collection, Volume 3

Other Men's Women
The Purchase Price
Frisco Jenny
Midnight Mary
Heroes for Sale
Wild Boys of the Road

Forgotten, The
For Your Consideration
Fountain, The
Fox and the Hound, The
Fox and the Hound II, The
Frost/Nixon
Freaky Friday (1976)
Freaky Friday (1995)
Freaky Friday (2003)
Free Enterprise
French Line, The
Friday Night Lights
Friendship in Vienna, A
Friendly Persuasion
Frisco Kid, The

Fun and Fancy Free (Aniamted Movie with Live-Action Sequences, Featuring the Two Mini-Films "Bongo" and "Mickey and the Beanstalk")

Futurama: Bender's Big Score

Futurama: The Beast With a Billion Backs

Futurama: Into the Wild Green Yonder
G:
Garden State
Generation X (X-Men 1994 Live-Action Movie)
Ghost Rider
Ghost Town (1988 Frank Luz Horror Film)
G.I. Joe: The Movie (1986 Animated Movie)
G.I. Joe: The Rise of COBRA (2009 Live-Action Movie)
Gilda Live
Gimme an F
Gnome Named Gnorm, A (The Adventures of)
Gobots: Battle of the Rocklords (Animated Movie)
Godzilla Vs. Biolante
Gold Coast (Elmore Leonard's)
Goodbye Miss 4th of July
Good Night and Good Luck
Good Shepard, The
Great Mouse Detective, The
Green Lantern: First Flight
Grey Fox, The

Grindhouse Features: Death Proof

Grindhouse Features: Planet Terror
H:
Halloween Tree, The (Animated Movie Based on the Ray Bradbury Story)
Hangover, The
Happy Feet
Harlem Globetrotters on Gilligan's Island, The (Made-For-TV Movie)
Harold and Kumar Go To White Castle
Heartbreak Kid, The (2007)
Hellboy
Hellboy II: The Golden Army
Herbie, The Love Bug
Herbie, The Love Bug (1998 Remake/Update)
Herbie Rides Again
Herbie Goes To Monte Carlo
Herbie Goes Bananas
Herbie Fully Loaded
Hercules (Disney)
Hero (2002)
Hidalgo
High Road To China
Hoax, The
Hobbit, The (Rankin/Bass Animated Movie)
Holiday, The
Hot Summer in Barefoot County
Hot Stuff
Hot To Trot
Howard The Duck
Hulk (2003 Live-Action Film)
Hunchback of Notre Dame, The (Disney Animated Movie)
Hunchback of Notre Dame II, The
I:
I Know Why the Caged Bird Sings

I'll Be Home For Christmas (1992 Made-for-TV-Movie)

Illegal in Blue (Unrated Version)

Incredible Hulk, The (2008 Live-Action Movie)

Incredible Shrinking Woman, The

Indiana Jones and the Kingdom of the Crystal Skull

Indiana Jones and the Last Crusade

Indiana Jones and the Raiders of the Lost Ark (Raiders of the Lost Ark)

Indiana Jones and the Temple of Doom

I Now Pronounce You Chuck & Larry

Invincible Iron Man, The (2007 Animated Movie)

Invisible Kid, The

I, Robot

Isadora

Island, The

Island of the Blue Dolphins

I Think I Love My Wife
It's A Wonderful Life (1999 NBC Airing W/O/C)
It's A Wonderful Life (Computer Colorized Version)
J:
Jacket, The
Jersey Girl
Jimmy The Kid
Johnny Shiloh
Johnny Stecchino
Jungle Book, The (Disney Animated Movie)
Jungle Book II, The
Journey Back to Oz (1974 Animated Film, TV Version with Bill Cosby Live-Action Sequences)
Justice League: Crisis On Two Earths
Justice League: The New Frontier
Just Like Heaven
K:
Katy Catterpillar (Animated Film)
Kicking & Screaming
Kidco
Kid With a Broken Halo, The
Kid With a 200 I.Q, The
Kill Bill: Volume 1
Kill Bill: Volume 2
King Arthur (2004)
Knight Rider 2000 (Made-For-TV Move)
Knocked Up
Knowing
L:
Labyrinth
Lady and the Tramp
Lady and the Tramp II: Scamp's Adventure

Last King of Scotland, The

Late For Dinner

League of Extraordinary Gentlemen, The

Legend of Billie Jean, The

Legend of Zorro, The (2005)

Let It Ride

Let's Go To Prison

Licence To Wed

Life and Times of Grizzly Adams, The

Lion King, The

Lion King 1 1/2, The

Lion King II: Simba's Pride, The

Little Lord Fauntleroy (Ricky Schroder, Alec Guiness)

Little Mermaid, The

Little Mermaid II: Return to the Sea, The

Little Miss Sunshine

Looney, Looney, Looney Bugs Bunny Movie, The

Looney Tunes: Back In Action

Looney Tunes: Bah Humduck! A Looney Tunes Christmas

Lord of the Rings (1978 Ralph Bakshi Animated Film)

Lord of the Rings: The Return of the King (Rankin/Bass Animated Movie)

The Lord of the Rings - The Motion Picture Trilogy (Platinum Series Special Extended Edition)

Lord of the Rings: The Fellowship of the Ring (

2001, Original and Extended Versions)

Lord of the Rings: The Two Towers (

2002, Original and Extended Versions)

Lord of the Rings: The Return of the King (

2003, Original and Extended Versions)
M:
Made in Heaven

Manchurian Candidate, The (1962)

Manchurian Candidate, The (2004)

Many Adventures of Winnie The Pooh

Mask of Zorro, The (1998)

Master and Commander: The Far Side of the World

Miami Vice (2006 Feature Film)

Michael Jackson's Moonwalker

Midnight Lace

Mighty Wind, A

Mindwalk

Miracle (2004 Feature Film)

Mists of Avalon, The

Moon

Mork & Mindy: The Unauthorized Story (Made-For-TV-Movie)

Monsters Inc.

Motorama

Motorcrossed

Mr. 3000

Mr. & Mrs. Smith

Mulan

Mulan II

Muppets - The Great Muppet Caper

Muppets Take Manhattan, The

Muppet Christmas Carol, The

Muppets - A Very Merry Muppet Christmas Movie

Music and Lyrics

My Best Friend Is A Vampire

Mystic River

My Super Ex-Girlfriend
N:
9 to 5
Napoleon Dynamite
New World, The
New Leaf, A (Theatrical and Special Home Video Versions)
Next Avengers: Heroes of Tomorrow, The
Night at the Museum
Night They Saved Christmas, The
Ninja III: The Domination
No Highway In The Sky
No Holds Barred
Nomad
Norbit
No Retreat, No Surrender
Not Quite Human
Not Quite Human 2
Not Quite Human 3 (Still Not Quite Human)
O:
101 Dalmatians (Disney Animated Movie)
101 Dalmatians II: Patch's London Adventure
1001 Rabbit Tales: Bugs Bunny's 3rd Movie

Odyssey, The (Made-For-TV-Movie, Armond Assante)

Only You (1992, Andrew McCarthy, Helen Hunt)
Over the Hedge
P:
Pathfinder
Paul Blart: Mall Cop
Perfect Weapon, The
Peter Pan (Disney Animated Movie)
Peter Pan in Return to Neverland
Phantom, The
Phantom Tollbooth, The (Introduction By Robert Osborne)
Pinocchio
Pirates of Penzance, The (1982)
Pirates of Silicon Valley

Pirates of the Caribbean: The Curse of the Black Pearl

Pirates of the Caribbean: Dead Man's Chest

Pirates of the Caribbean: At World's End

Planet Hulk (2010 Animated Movie)

Pocahontas II: Journey to a New World

Poison Ivy (Michael J. Fox, Nancy McKean)

Princess and the Goblin, The (Animated Movie)

PT 109 (Cliff Robertson, Robert Culp)

Punisher: War Zone
Push
Pure Luck (Danny Glover, Martin Short)
Q:
Quantum of Solace
Qatermass and the Pit
R:
Race For Your Life, Charlie Brown
Rad
Raggedy Ann & Andy: A Musical Adventure (1977 Animated Movie)
Rags to Riches (Made-for-TV-Movie/Pilot)
Rascal Dazzle (Little Rascals retrospective narrated by Jerry Lewis from early 90's with commercials)
Rasputin

Ratatouille

Ray

Reign Over Me

Rescue, The
Rescue From Gilligan's Island (Made-For-TV-Movie With Commercials)
Rescuers, The
Rescuers Down Under, The
Return of Captain Invincible, The
Return to Fantasy Island (Made-For-TV-Movie)
Ride A Wild Pony
Robin Hood (Disney Animated Movie)
Robocop
Robocop 2
Robocop 3
Robots
Rock-A-Bye Baby
Rude Awakening
Russkies
S:
Saturday The 14th Strikes Back
Saved!
Saving Grace
Seabiscuit
Serenity
Shadow, The
Shark Tale
Shoot 'Em Up
Shooter
Short Time
Showboat (1936)
Sidekicks
Sideways
Simone
Silence of the Hams, The
Simpsons Movie, The
Sin City (Theatrical Cut)
Sin City (Unrated, Recut, and Extended)
Sky Captain and the World of Tomorrow
Sky High
Sleeping Beauty
Slumdog Millionaire
Smokin' Aces
Smurf Movie: The Magic Flute
Snakes on a Plane
Snoopy Come Home
Snow White and the Seven Dwarfs
Solaris
Sometimes A Great Notion
Song of the South
Son of the Morning Star
Space Jam (Speial Edition)
Spanglish
Spawn
Speed Zone (Cannonball Run III)

Spider-Man (2002 Live-Action Film)

Spring Break
Star Dust
Stargate (1994 Feature Film)
Stars and Stripes Forever

Starsky and Hutch (2004 Feature Film)

Star Trek (2009 Reboot Feature Film)

Star Trek: The Motion Picture

Star Trek II: The Wrath of Kahn

Star Trek III: The Search For Spock

Star Trek IV: The Voyage Home

Star Trek V: The Final Frontier

Star Trek VI: The Undiscovered Country

Star Wars – Episode I: The Phantom Menace

Star Wars – Episode II: Attack of the Clones

Star Wars – Episode III: Revenge of the Sith

Star Wars – Episode IV: A New Hope (Original Version)

Star Wars – Episode IV: A New Hope (Special Edition)

Star Wars – Episode V: The Empire Strikes Back(Original Version)

Star Wars – Episode V: The Empire Strikes Back (Special Edition)

Star Wars – Episode VI:Return of the Jedi (Original Version)

Star Wars – Episode VI: Return of the Jedi (Special Edition)

Start The Revolution Without Me

Steel (1997 Live – Action Movie)
Steel Justice (1992 Made-For-TV-Movie)
Still the Beaver (1984 Made-For-TV-Movie)
Stranger Than Fiction

Super Spacefortress Macross: The Movie (Do You Remember Love?)

Super Dimensional Fortress Macross II

Supergirl (Special Edition)

Superman: Brainiac Attacks (Aniamted Movie)

Superman: Doomsday (Animated Movie)

Superman/Batman: Public Enimies

Superman II (The Richard Donner Cut)

Superman IV: The Quest For Peace
T:
25th Hour

Three's Company: The Unauthorized Story (Made-For-TV-Movie)

Talladega Nights: The Ballad of Ricky Bobby

Teen Titans: Trouble in Tokyo (Aniamted Movie)
Terminal, The

Terminator 2: Judgment Day

Terminator 3: Rise of the Machines

Three Caballeros, The (Disney)

Three Musketeers (1981 Animated Film)
Tigger Movie, The
Time Traveler's Wife, The
Tomorrow is Forever
Toy Soldiers
Toy Story
Toy Story 2
Trading Mom
Transformers: The Movie (1986 Animated Movie)
Transformers (2007 Live-Action Movie)
Transformers: Revenge of the Fallen
Transporter, The
Transporter 2, The
Tron (Special Edition)
Tron Legacy
Tropic Thunder
Twelve Tasks of Asterix, The (Animated Movie - Disney Release)
U:
V:
Van Helsing
V For Vendetta
Victory, The (AKA "Yesterday", Vincent Van Patten)
Victory Through The Air (Disney)
View From The Top
Village, The
W:
X:
X-Men (2000 Live-Action Film)

X-Men III: The Last Stand

(X-Men) Generation X (1994 Live-Action Made-For-TV Movie)
Y:
Z: